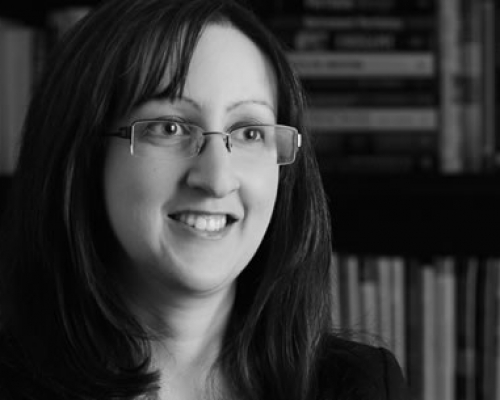 Erin Itkoe, CFP®, CPA®/PFS
Director of Client Experience & Senior Wealth Counselor
Erin holds two key roles at Versant Capital Management. As senior wealth counselor Erin provides comprehensive strategic solutions to a wide range of clients including high net worth individuals, their families and their related entities. She is a member of Versant's Investment Committee and specializes in various aspects of wealth management, including investments, cash flow planning, estate planning, tax planning and consulting, family governance, and philanthropy. She has a passion for being hands on to help clients navigate the complexities of managing and preserving wealth. Erin excels at educating clients—and is a great listener: "I enjoy helping clients work towards goals, solve problems that arise, and uncover risks that they might not have considered."
As director of client experience, Erin helps to develop opportunities to enhance the advisor-client relationship by continually improving the firm's efforts anywhere we interact with our clients. In addition, Erin spearheads Versant's robust paid internship program, which offers in-depth, hands-on experience to students from ASU's School of Business.
Prior to joining Versant, Erin served in a dual role as Manager of Investment Operations and Relationship Manager for GenSpring Family Offices (formerly Inlign Wealth Management). She's an Arizona native and a graduate of Arizona State University with a Masters in Taxation.
Erin is a Certified Public Accountant®, a CERTIFIED FINANCIAL PLANNER™, and a Personal Financial Specialist. She is president of the board of the Financial Planning Association of Greater Phoenix, as well as a member of the Executive Committee. As the FPA president, Erin guides the organization's strategic direction, which she is involved in setting. Erin served as the FPA's treasurer from 2015 to 2017, while also a member of the executive committee.
Erin is a member of the planning committee for the Tax & Legal Seminar, sponsored by the Jewish Community Foundation, the American Institute of CPAs, and the Arizona Society of Certified Public Accountants.
Erin was named one of "12 Millennials to Watch in 2019" by Az Business Magazine, and in 2017 was honored with the Personal Financial Planning (PFP) Standing Ovation award by the American Institute of CPAs (AICPA) for her contributions to personal financial planning.
Erin volunteers at Fresh Start Women's Foundation, collaborating with other volunteers where she presents a financial planning program to help women in need get back on their feet and become better educated about their finances and planning for the future.
Erin enjoys spending time with her family and friends, traveling, and is an avid theater, concert, and sporting events attendee.