Prepared by Brandon Yee and Tom Connelly

Commentary: Developed Markets Stumble
For the month of October, most broad developed market indices were down except for Japan. The United Kingdom recorded the greatest loss of 5.15%. Outside of Europe, one year returns are still positive and substantial.


Commentary: Brazil Continues Strong Run
Emerging markets again outpaced developed markets. Brazil and Mexico posted strong returns of 13.96% and 4.96%, respectively. China, Korea, and India gave back some of their one year gains.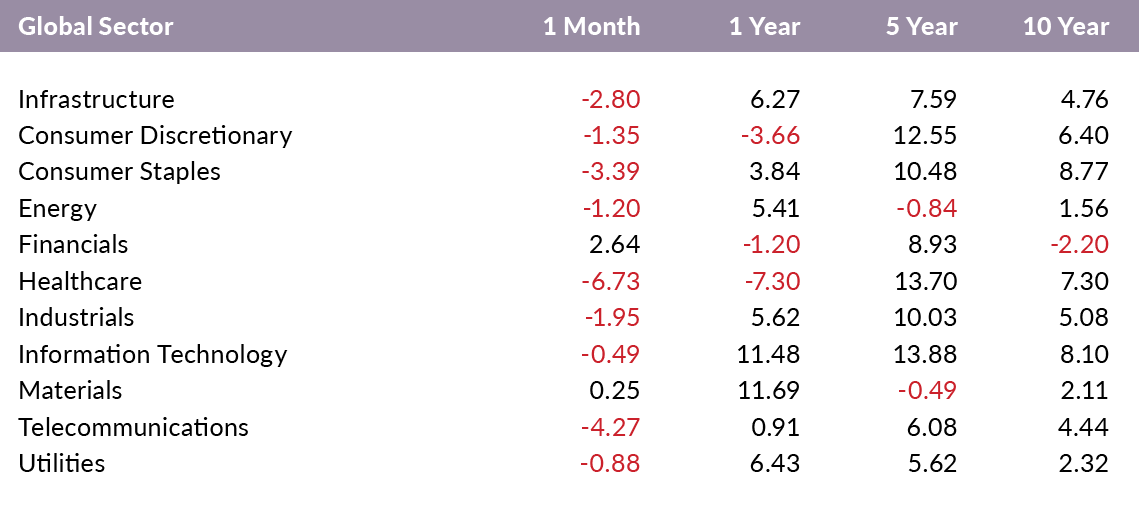 Commentary: Financials Squeak out Gains
Financials and materials posted the strongest and only positive global sector returns of 2.64% and 0.25%, respectively. Healthcare, telecommunications, and consumer staples trailed other global sectors in October.


Commentary: Value Outperforms Although all factor returns were negative, domestic value indices outperformed their growth counterparts across all market capitalization ranges. Small-cap value has outperformed growth over the past one year and five year periods.


Commentary: Growth in International Markets Lag
In the international developed markets, value indices outperformed growth indices. Growth and momentum sustained losses in October, with momentum returning -3.96%.


Commentary: Rates Keep Money Market Yields Low
Money market funds continue to have very low yields, performing in line with the 3 month T-Bill Index. The yields failed to keep pace with changes in the Consumer Price Index.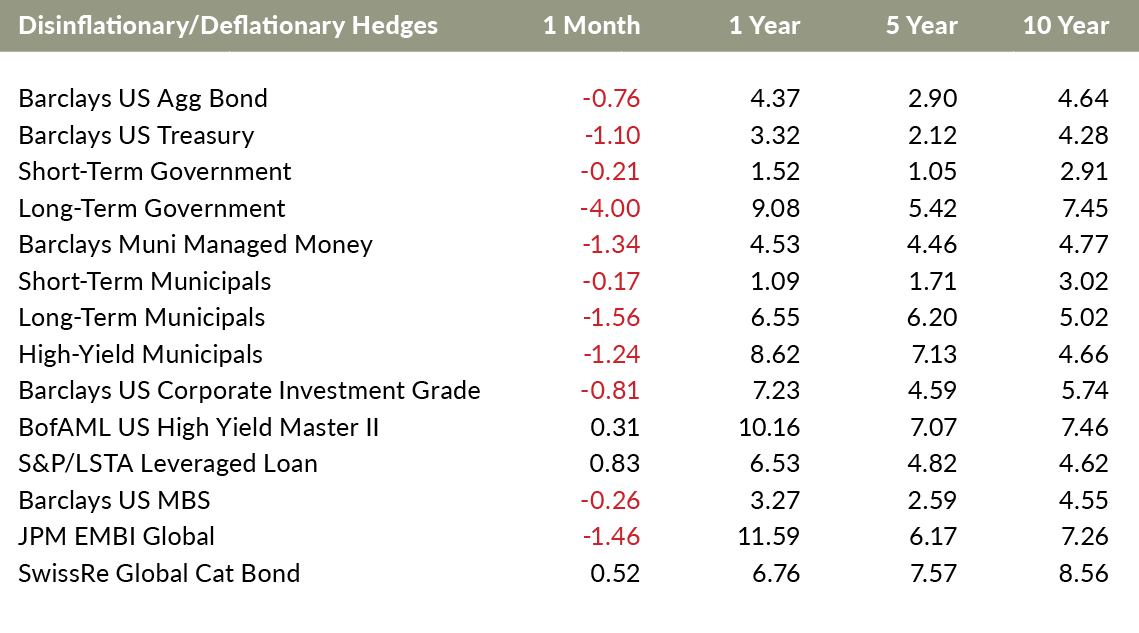 Commentary: Catastrophe Bonds' Steady Performance Continues
The returns of deflationary hedges were mostly negative. Quality and duration gave ground, while the more credit sensitive asset classes posted positive returns.  Leveraged loans and catastrophe bonds had the highest returns of 0.83% and 0.52%, respectively. High yield posted moderate gains.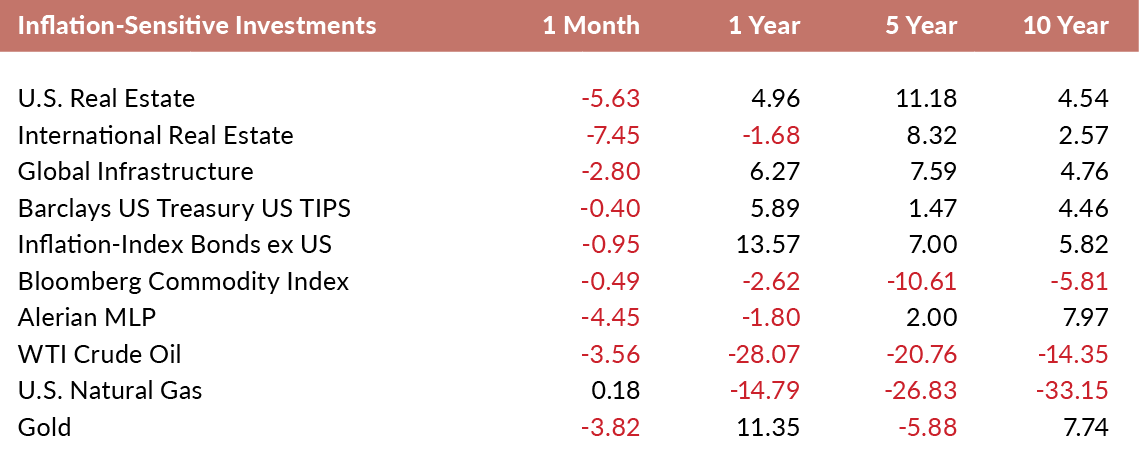 Commentary: Real Estate Gets Hit
Inflation-sensitive investments recorded mostly negative returns for the month. Natural gas had the only positive return. Real Estate Investment Trusts had the biggest declines, dropping 5.63% in the U.S. and 7.45% in international markets.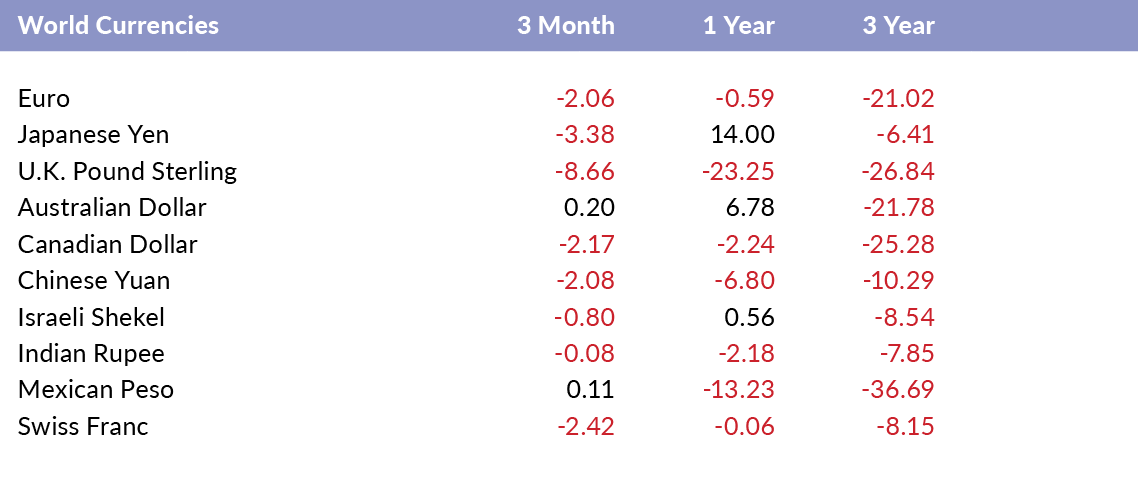 Commentary: The British Pound Continues to Slide
The British Pound, Japanese Yen, and Swiss Franc depreciated the most versus the USD over the past three months. The Australian Dollar and Yen have appreciated the most over the past year.