Phoenix Financial Planning
George and Karen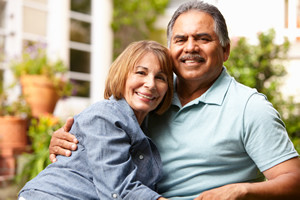 69 and 65 years old
Retired
In their early retirement years, George encountered a health care issue that forced them to reassess their future.
Key Concerns: Determining an appropriate health care and housing decision plan that allowed George to lead a fulfilling life, while ensuring that Karen was financially secure.
George learned that he had a progressive disease that would one day require extensive health care intervention. He and Karen were able continue an active lifestyle that included golf, tennis, and travel for many years, but they needed to assess their personal wishes regarding George's eventual health decline and therefore, plan appropriately. Key considerations included financial and non-financial tradeoffs of home health care versus retirement community multi-phase services. A silver lining was that George and Karen had time to properly plan.
Through experiences like George and Karen's, Versant is well versed in serving its clients during life transitions with their financial planning, which are typically the most stressful events that people encounter. Life transitions can be personal (divorce, significant health care issue, loss of a loved one), career (starting a new business, selling a business, making a career change, retirement), and financial (receiving an inheritance, buying a second home). We provide objective counsel and work in a partnership relationship with you to ensure that an informed, suitable plan is in place. We also monitor the plan with you to stay on course and make adjustments, as needed.
Versant assisted in educating George and Karen on health and housing alternatives. A key element in bridging non-financial goals and objectives is the use of a Capital Sufficiency Analysis. This tool provides sensitivity analysis across multiple scenarios (e.g., home health care costs versus retirement community) so that there is sufficient wealth to meet long-term goals. This analysis provided peace of mind for both George and Karen in knowing that their ultimate personal decision will meet all of their needs, so that they could focus on living life together to the fullest.