[vc_row][vc_column][vc_column_text responsive_align="left"]
Versant Capital Management Named to 2018 Financial Times 300 Top Registered Investment Advisers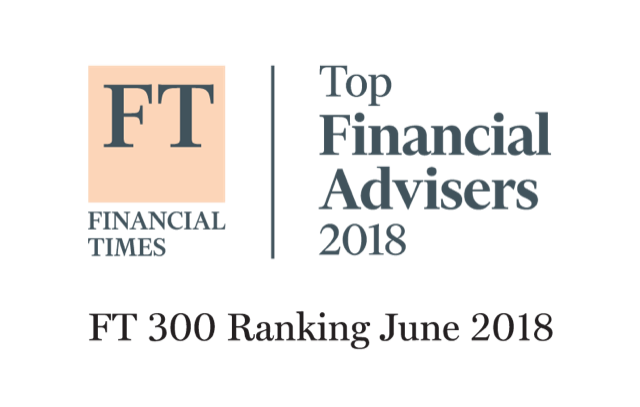 June 27, 2018, Phoenix, AZ –
Versant Capital Management, Inc., a Phoenix-based wealth management and investment firm, is pleased to announce it has been named to the 2018 edition of the Financial Times 300 Top Registered Investment Advisers (RIA). The list recognizes top independent RIA firms from across the U.S.
The Financial Times is an international daily newspaper headquartered in London, with an emphasis on business and economic news. This is the fifth annual FT 300 list, produced independently by the Financial Times in collaboration with Ignites Research, a subsidiary of the FT that provides business intelligence on the asset management industry.
RIA firms applied for consideration, having met a minimum set of criteria. Applicants were then graded on six factors:
Assets under management (AUM)
AUM growth rate
Years in existence
Advanced industry credentials of the firm's advisers
Online accessibility
Compliance records
There are no fees or other considerations required of RIAs that apply for the FT 300.
The final FT 300 is a representation of high-level RIA firms, as the "average" practice in this year's list has been in existence for over 22 years and manages $4 billion in assets. The FT 300 Top RIAs hail from 38 states and Washington, D.C.
END
About Versant Capital Management, Inc.
Versant Capital Management, Inc. provides customized wealth management services for high-net-worth clients, including individuals, families and their related entities, trusts, corporate pension and profit-sharing plans, closely held businesses, not-for-profit organizations, and other tax-exempt entities, with a focus on multi-generation and next-generation education. For more information or to view the firm's disclosures, visit versantcm.com.
Disclosure: The Financial Times recognizes Versant Capital Management, Inc. as a 2018 Financial Times 300 Top Registered Investment Adviser. This list was based upon an independent analysis of multiple criteria of the Firm. For specific details about the Financial Times' methodology for this recognition, please refer to the methodology and criteria below. Versant Capital Management, Inc. did not pay or provide any compensation in connection with the FT 300 list. The FT 300 list should not be construed as an endorsement of the firm's advisory services. Third party rankings and recognition from rating services are no guarantee of future investment success.
FA 300 Methology and Criteria
The Financial Times 300 Top Registered Investment Advisers is an independent listing produced annually by the Financial Times (June 2018). The FT 300 is based on data gathered from RIA firms, regulatory disclosures, and the FT's research. The listing reflected each practice's performance in six primary areas: assets under management, asset growth, compliance record, years in existence, credentials and online accessibility. This award does not evaluate the quality of services provided to clients and is not indicative of the practice's future performance. Neither the RIA firms nor their employees pay a fee to The Financial Times in exchange for inclusion in the FT 300.[/vc_column_text][/vc_column][/vc_row]