[vc_row][vc_column][vc_column_text responsive_align="left"]
GREATER PHOENIX CHAMBER ANNOUNCES 11 FINALISTS FOR ATHENA AWARDS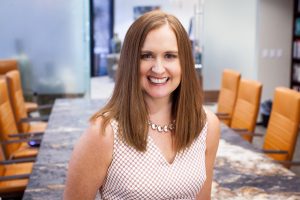 (PHOENIX) – The Greater Phoenix Chamber announced the 11 women chosen as finalists for its prestigious ATHENA Awards, continuing its strong tradition of recognizing outstanding Valley businesswomen.
The ATHENA Businesswoman of the Year Award recognizes a woman in the public and private sectors, in addition to highlighting an upcoming leader in the Valley as an ATHENA Young Professional.  ATHENA finalists are chosen for their excellence in business and leadership, dedication to the community, and support and mentorship of other women.
The 11 finalists are:
Private Sector finalists:
Cindy Dach, CEO Changing Hands Bookstore, Co-Founder MADE art boutique and Roosevelt Row CDC
Sarika Desai, DO, CEO & physician, Arizona Heart 360
Heidi McNeil Staudenmaier, Partner, Snell & Wilmer, LLP
Elizabeth Shabaker, CEO, Versant Capital Management
Public Sector finalists:
Sherri Collins, Executive Director, Arizona Commission for the Deaf and the Hard of Hearing
Marchelle Franklin, Human Services Director, City of Phoenix
Angela Johnson, Co-founder, Arizona Apparel Foundation/FABRIC
Lisa Scarpinato, CEO, Kitchen on the Street
Young Professional finalists:
Yassamin Ansari, Policy Advisor, Climate Action Summit Team, Executive Office of the Secretary-General, United Nations
Reyna Montoya, CEO & founder, Aliento
Jennifer Yee, Attorney, Snell & Wilmer, LLP
"We are proud of the incredible group of ATHENA finalists this year. These women are making tremendous contributions to our business community, and to the Greater Phoenix region. They represent the best of the best, and their leadership contributes to making the Valley a great place to live and do business," said Todd Sanders, President & CEO of the Greater Phoenix Chamber. "Congratulations to all of our 2019 ATHENA Awards finalists."
The ATHENA Awards highlight women who have achieved the pinnacle of success within their industry, have mentored women throughout their career, and have dedicated their time to their community and making a difference in the lives of others.
Join the Greater Phoenix Chamber to celebrate outstanding businesswomen in our community and to support all nominees, finalists and recipients past and present.
WHO: Three ATHENA Award recipients will be announced during the 32nd Annual ATHENA Awards luncheon.
WHEN: Friday, Nov. 15, 2019 | 11 a.m. to 1 p.m.
WHERE: JW Marriott Phoenix Desert Ridge | 5350 E. Marriott Drive | Phoenix, AZ 85054
REGISTER: Register here | Registration closes on Friday, Nov. 8 at 5 p.m.
QUESTIONS: Email events@phoenixchamber.com or call 602.495.2182 for any questions.
HASHTAG: #ATHENA2019
Finalist reactions:
"I am so honored to have been selected as an ATHENA finalist. Working to address the climate crisis can be emotionally draining work, but I am lucky to have incredible female mentors and colleagues who inspire me every day to keep pushing. This is why I deeply value the mission of the ATHENA Awards. I am humbled to be part of such an impressive, powerful group of women leaders in Phoenix, and I look forward to supporting and empowering many more women to reach their full potential." –Yassamin Ansari, Executive Office of the Secretary-General, United Nations
It is a true honor to be considered as a finalist for the ATHENA Award. I know several women who are past ATHENA recipients, and to be categorized as a finalist alongside them feels incredibly rewarding already. Women empowering women as leaders right here in our own community is an inspiring notion that promotes compassion and inspiration for us all every day, and especially for our Deaf and Hard of Hearing community that we personally serve. Congratulations to all of the finalists that I get to stand beside this year. –Sherri Collins, Arizona Commission for the Deaf and the Hard of Hearing
"It is an incredible honor to be named an ATHENA finalist.  I am in awe and humbled by all the nominated leaders and finalist.  These women work tirelessly every day, and they are an inspiration.  Many extraordinary people, both young and old, have influenced and guided me along the way.  This is a tribute to their generosity.  As we thoughtfully care for our community and place, I will embrace this honor and continue to evolve, continue to grow and always ask how I do more and be better." –Cindy Dach, Changing Hands Bookstore
"As we uplift each other, both men and women, we all will rise and be active participants in making our Phoenix community great. As an ATHENA finalist, I feel especially blessed and energized to continue carrying the torch of bravery and resilience among women to stand up for what is right despite any negativity that may come our way. These are the principles of a true ATHENA and I am honored."
–Sarika Desai, DO, Arizona Heart 360
"Knowing that the Athena in Greek mythology represents a woman of wisdom, courage, inspiration, strength and strategy, I am so very humbled to be an ATHENA finalist in the public sector category.  I share this honor with my family, friends and colleagues who have molded me into the woman I am today." –Marchelle Franklin, City of Phoenix
"I'm so proud to be included in this group of esteemed women. Just being nominated among these goddesses has been such an honor. Now, as a finalist, I am humbled and so grateful for this opportunity to further serve my community and impact the lives and careers of future Athenas." –Angela Johnson, Arizona Apparel Foundation/FABRIC
"Humbling. Overwhelming. Honored. Simply, words alone cannot convey the feeling of being selected an ATHENA finalist. The Phoenix business community boasts some of the most impressive, accomplished and courageous women in the country. I have been fortunate to have had multiple committed and wise mentors over the years blaze the trail for me and others. I am inspired to continue to pay it forward in the spirit of upholding the ATHENA tradition." –Heidi McNeil Staudenmaier, Snell & Wilmer, LLP
"I am honored to be an ATHENA finalist among so many outstanding women, and I thank the Greater Phoenix Chamber for this powerful voice in our community. What I love about the ATHENA platform is that it's a dynamic springboard for women to experience leadership opportunities through mentoring and other support systems. Robust mentoring is central to ATHENA's mission, and is not only key to professional development, but proactively addresses the unique challenges that inevitably occur throughout women's careers. Moreover, mentoring supports women, making us feel engaged, heard, productive, and overall emboldened. And emboldened women can change the world." –Elizabeth M. Shabaker, Versant Capital Management
"My family moved to Phoenix when I was 4 years old; growing up in The Valley instilled in me a love for this city and this community.  I am completely humbled to be considered among the likes of the incredible women nominated for this year's ATHENA award." –Lisa Scarpinato, Kitchen on the Street
"I am honored to be selected as an ATHENA finalist. I look forward to getting to know the remarkable women affiliated with ATHENA who similarly strive to uphold the three pillars of ATHENA: leadership, mentorship, and community service." –Jennifer Yee, Snell & Wilmer, LLP
The Chamber congratulates all of the 2019 ATHENA Nominees:
Private Sector Nominees
Jennifer Anderson, Wells Fargo
Beate Assmuth-Ong, Mane Attraction Salon
Carol Colombo, AlertGPS
Cindy Dach, Changing Hands Bookstore, MADE Art Boutique
Sarika Desai, Arizona Heart 360
Catharine Ellingsen, Republic Services, Inc.
Andrea Tyler Evans, Frontdoors Media
Danielle Feroleto, Small Giants
Kristiana Fox, Think Outside the Box, LLC
Caroline Lobo, suoLL architects
Jodi Low, U & Improved
Erin Mahoney, International Sports Science Association
Carol May, Wisdom Natural Brands
Vicki Mayo, The Touchpoint Solution
Marti McCurdy, Spirit Electronics
Heidi McNeil Staudenmaier, Snell & Wilmer LLP
Christina Noble, Sonora Quest Laboratories/Laboratory Sciences of Arizona
Abigail Olaya, Olaya Events & Company
Peggi Peaslee, Valor Global
Julie Rake, AZ Integrative Medicine and Spa
Gail Ricketts, ON Semiconductor
Kathleen Schnier, University of Phoenix
Jen Scrivner, Goodmans Interior Structures.
Elizabeth Shabaker, Versant Capital Management, INC.
Rebecca Stenholm, EPCOR USA
Lisa Stevens Anderson, Equality Health
Eileen Sullivan, Sullivan Law Firm, P.C.
Patti Tellez Olds, Kuniklo Corporation
Bernadette Thies, Valor Global
Ruth Urban, On the Money, LLC
Genevieve Vega, Slalom
Alexi Venneri, Digital Air Strike
Barbara Whye, Intel Corporation
Public Sector Nominees
Lisa A. Atkins, Arizona State Land Department
Ashley Camhi, Arizona Sustainability Alliance
Peggy Chase, Terros Health
Sherri Collins, Arizona Commission for the Deaf and the Hard of Hearing
Carrie Collins-Fadell, Brain Injury Alliance of Arizona
Lin Sue Cooney, Hospice of the Valley
Nicole Cundiff, Colleen's Dream Foundation
Lauren Daniels, Happily Ever After League
Sybil Francis, Center for the Future of Arizona
Marchelle F. Franklin, City of Phoenix
Kris Gaw, Maricopa Integrated Health System
Dawn Hocking, The Centers for Habilitation
Deborah Hutterer, Evangelical Lutheran Church in America
Angela Johnson, FABRIC/AZ Apparel Foundation
Cheryl Lombard, Valley Partnership
Kristen Merrifield, Alliance of Arizona Nonprofits
T. Regina Nixon, Phoenix Conservatory of Music
Jennifer Rauhouse, Peer Solutions
Maria Reyes, Phoenix College
Naketa Ross, ResilientMe
Vanessa Ruiz, Arizona State University
Lisa Scarpinato, Kitchen on the Street
Laura Shivers, Back 2 School Bounty
Torrie A. Taj, Child Crisis Arizona
Nicolee Thompson, Harvest Compassion Centers
Maria Valenzuela, Esperança
Teresa Welborn, Maricopa County Department of Transportation
Young Professional Nominees
Yassamin Ansari, United Nations
Nicole Buratovich, Greater Phoenix Economic Council
Marina Carpenter, Arizona Coyotes
Jessica Estrada, Grant Thornton LLP
Lisa Fernandez, City of Phoenix, Office of Mayor Kate Gallego
Jill Foley, Four Leaf Financial & Accounting, PLLC
Liz Illg, Puff & Fluff Grooming & Pet Sitting
Dr. Auriane Koster, Pierce Energy Planning
Trisha Larson, Morgan Stanley Wealth Management
Nicole LaSlavic, Arizona Association of REALTORS
Alissa McDowell, Axon Enterprise, Inc.
Dr. Tasha Menaker, Arizona Coalition to End Sexual and Domestic Violence
Elizabeth Montgomery, The Arizona Republic
Reyna Montoya, Aliento
Amanda Muir, Vanguard
Sophie O'Keefe – Zelman, OH Strategic Communications
Stephanie Parra, Arizona Education Association
Jaclyn Pederson, Feeding Matters
Kate Vawter, Arizona State University
Amber Wesson, Point B
Kimberlee White, Jabz Franchising
Jennifer Yee, Snell & Wilmer, LLP
Chelsea Young, So Scottsdale Magazine
###
About the Greater Phoenix Chamber
Representing 2,400 businesses across the Greater Phoenix region, the Greater Phoenix Chamber promotes regional prosperity by serving as a catalyst for economic vitality and strong communities. The Chamber pursues this mission by collaborating with business, political and community leaders to grow the regional talent pool, create a regional approach to economic development and drive a pro-Arizona agenda.
About the ATHENA Award
The ATHENA Awards, an internationally prized honor, recognizes the achievement of businesswomen across the Greater Phoenix region. ATHENAs are challenged across industries to continue their dedication to leading, serving and mentoring. The award highlights three women every year who are at the top of their field and who invest in their career, their community and especially other women. ATHENAs demonstrate inspiring leadership within their industry, mentor women throughout their career and dedicate themselves to the community.
About the ATHENA Young Professional Award
ATHENA International established an award to honor emerging young leaders in our community. The ATHENA Young Professional Award officially launched at the 2007 International ATHENA Leadership Conference and Phoenix was proud to be one of the first cities to present it within their community. These are the "women to watch."
About Versant Capital Management, Inc.
Versant Capital Management, Inc. provides customized wealth management services for high-net-worth clients, including individuals, families and their related entities, trusts, corporate pension and profit-sharing plans, closely held businesses, not-for-profit organizations, and other tax-exempt entities, with a focus on multi-generation and next-generation education. For more information or to view the firm's disclosures, visit versantcm.com.[/vc_column_text][/vc_column][/vc_row]