[vc_row][vc_column][vc_column_text responsive_align="left"]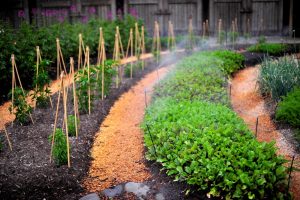 Farm-to-table winery
Stone Edge Farm Estate Vineyards & Winery in Sonoma, CA produces exceptional wines made from Bordeaux grape varieties. Their Cabernet Sauvignon and Red Bordeaux are favorites of mine because of their deep colors, complex aromas, and flavors that pair well with food.
If you're in the area, you'll want to stop by their organic farm just west of Sonoma, where olives and olive oil, fruits and vegetables, herbs, eggs, and honey are cultivated for their restaurant in town called Edge. The restaurant opens to the public each Thursday evening to serve a three-course tasting menu designed to showcase the winery's Cabernet Sauvignons with seasonal ingredients sourced directly from the nearby organic farm. Appointments are required to visit the winery.[/vc_column_text][vc_column_text responsive_align="left"]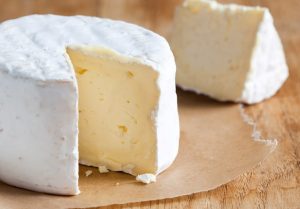 Chez cheese
I always have the makings for a cheese or charcuterie board on hand if guests stop by — not because I'm super organized (though I am!) — but because I've been lucky enough to receive the tasty gift of Cowgirl Creamery's cheese-of-the-month club. An assortment of gorgeous, artisan farmstead cheeses that are delicious served alone or paired with meats, fruits, nuts and crackers, arrives on my doorstep each month.
I recently received Pierce Point, a slightly firm yet sweet and aromatic cow's milk cheese; Ewe's Blue, a creamy Roquefort-style cheese made from sheep's milk; Essex Manchego, a nutty and spicy sheep's milk variety; and Blue Chair Fruit Preserves' plum jam with citrus and bay. You don't have to join a club to enjoy Cowgirl or any other artisan cheese – most are available in local cheese shops and nationally through Whole Foods.[/vc_column_text][vc_column_text responsive_align="left"]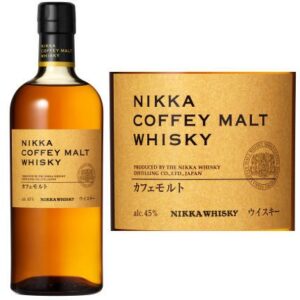 Wondering what to stock your bar with for the summer?
Food & Wine has interesting picks for all of the cocktail necessities you'll want for hot weather entertaining, including Napue Gin, fancy bitters, spicy tequila, Nikka Coffey Malt Whisky, and many other unique selections.[/vc_column_text][vc_column_text responsive_align="left"]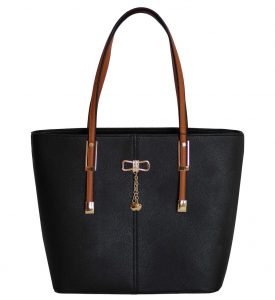 Wine-on-the-go
I've always been a fan of Bella Vita, the company that makes beautiful gift bags for any occasion. They've now come out with the PortoVino wine handbag designed to hold all of your essentials … including beverages. A zippered side-compartment conceals an insulated pocket created to hold a pouch with a spout that holds up to two bottles of wine. The back of the bag has a flap that provides access to the pouring spout so you can serve drinks on the go. How fun is that?
Liz Shabaker is the Chief Operations Officer and is a Principal at Versant Capital Management, Inc., overseeing the firm's wealth management practice. Her understanding of a broader wealth picture is important to our clients. Liz's reach goes beyond the financial arena into multiple not-for-profit organizations where she serves to help abused and homeless children and other citizenship commitments that impact our community.
[/vc_column_text][vc_empty_space height="45px"][vc_column_text responsive_align="left"][mk_fancy_text color="#444444″ highlight_color="#ffffff" highlight_opacity="0.0″ size="14″ line_height="21″ font_weight="inhert" margin_top="0″ margin_bottom="14″ font_family="none" align="left"]Disclaimer: The opinions in the websites referenced are for general information only. Neither Versant Capital Management, Inc. (VCM) nor any of its affiliates or employees makes any warranty, express or implied, or assumes any liability or responsibility for the accuracy, completeness, regulatory compliance, or usefulness of any information, tools, resources or process described, or represents that its use would fully protect against cyber security incidents, including but not limited to system breaches, compromise of firm security and/or improper access to confidential information. The article contains links to content that is available on third-party websites. Please note that VCM does not endorse these sites or the products and services you might find there.[/mk_fancy_text][/vc_column_text][/vc_column][/vc_row]