[vc_row][vc_column][vc_column_text responsive_align="left"]
Great taste at even greater prices
I just returned from San Francisco where it was nice and cool, but here in Arizona we are in the middle of another searing hot summer. When it's warm out, I lean toward lighter red wines, whites, rosés and bubbly. Go with what you like, of course, but wines that have a lot of fruit acid are perfect for summer. Here are suggestions for crisp, refreshing, summer wines—white, rosé and even red—at attractive prices.[/vc_column_text][vc_column_text responsive_align="left"]
Single Serving Rosé
How cute are these beaker bottles? Standard Wines "makes the perfect glass of wine, in a bottle." Usual Rosé, a dry, Provence-style wine from Santa Barbara, comes in individual serving bottles that each hold 6.3 ounces. It's the perfect size when you don't want to open a bottle, so there's no waste. It also means you don't have to share. It's only available in a limited release, so you'll want to order soon.
12x bottles (large glasses) of rosé, plus a pink drink pool float and shipping is $96. Available online only at Standard Wines. Also available in Standard Red, Chardonnay, or a mixed order.[/vc_column_text][vc_column_text responsive_align="left"]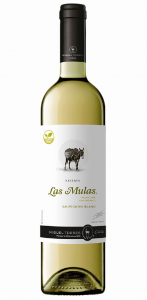 Summer Party White
Las Mulas Sauvignon Blanc Reserva Organic, an extra-dry, pale yellow Chilean wine, tastes expensive with good acidity and a long finish. Its citrusy and tropical notes pair well with seafood and salads, or just to sip by itself. It's a great wine to stock up on to serve at parties.
Single bottle is $14.95. Available online at LCBO.com.[/vc_column_text][vc_column_text responsive_align="left"]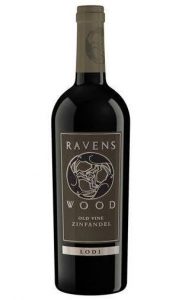 Consistently Good Red
Ravenswood is a large but reliable producer whose Old Vine Lodi Zinfandel is bold, rich, and easily drinkable. Dark fruit such as black cherry, plum and blackberry, with a lot of spice and a hint of cocoa, make this an excellent wine to pair with whatever you're grilling at your summer barbecue.
A single bottle is $10 to $18 depending on where you buy it. Available at multiple online resources or in-store at Total Wine, BevMo, or many local independent wine shops.
I'd love to hear about your favorite bargain wines, so send recommendations our way!
Cheers –
Liz[/vc_column_text][vc_column_text responsive_align="left"]Liz Shabaker is the CEO of Versant Capital Management, Inc.  Her understanding of a broad wealth picture is important to our clients. Liz's reach goes beyond the financial arena into multiple not-for-profit organizations where she serves to help abused and homeless children, along with other commitments that impact our community.  [/vc_column_text][vc_column_text responsive_align="left"][mk_fancy_text color="#444444″ highlight_color="#ffffff" highlight_opacity="0.0″ size="14″ line_height="21″ font_weight="inhert" margin_top="0″ margin_bottom="14″ font_family="none" align="left"]Disclaimer: The opinions in the websites referenced are for general information only. Neither Versant Capital Management, Inc. (VCM) nor any of its affiliates or employees makes any warranty, express or implied, or assumes any liability or responsibility for the accuracy, completeness, regulatory compliance, or usefulness of any information, tools, resources or process described, or represents that its use would fully protect against cyber security incidents, including but not limited to system breaches, compromise of firm security and/or improper access to confidential information. The article contains links to content that is available on third-party websites. Please note that VCM does not endorse these sites or the products and services you might find there.[/mk_fancy_text][/vc_column_text][/vc_column][/vc_row]