[vc_row][vc_column][vc_column_text responsive_align="left"]
Brandon Yee Earns Prestigious CAIA Charterholder Credential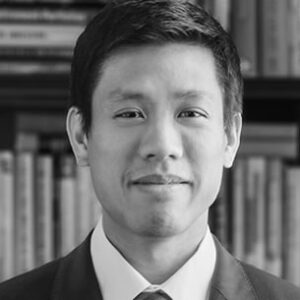 Phoenix, AZ, May 8, 2018 –Brandon Yee, CFA, a Research Analyst at Versant Capital Management, Inc. in Phoenix earned the distinguished CAIA (Chartered Alternative Investment Analyst) Charterholder distinction, a globally-recognized credential for professionals managing, analyzing, distributing and regulating alternative investments. Successful completion of two extensive exams and membership in the CAIA Association puts Brandon among an elite group of more than 9,000 professionals worldwide.
CAIA Association seeks to act as the catalyst for the best and most current knowledge and practices in the industry. Its curriculum staff and contributors are highly regarded. Their programs – the CAIA Charter and the Fundamentals of Alternative Investments certificate program – offer two levels of access to a comprehensive curriculum. Since 2002, the CAIA mission has been to:
• Establish the CAIA designation as the benchmark for alternative investment education worldwide,
• Promote professional development through continuing education, innovative research, and thought leadership,
• Advocate the highest standards of professional ethics, and
• Provide a network for industry professionals to connect globally.
The CAIA Association offers the only credential focused on the alternative investment space and has become the global benchmark for alternative investment education. The CAIA Charter, an educational designation uniquely designed for individuals specializing in institutional-quality alternative investments, is granted upon successful completion of two levels of qualifying exams combined with relevant professional experience and joining the Association Membership. "The CAIA Charter has become the gold standard for alternative investment industry education," said Keith Black, Ph.D., CAIA, and CAIA's Managing Director of Curriculum and Exams.
Brandon joined Versant Capital Management in 2015 as a Research Analyst. He conducts investment research into portfolio strategies, performs due diligence on investments, and designs and implements tools and processes to support the research. Brandon is a Phoenix native and holds a B.S. in Finance and a B.S. in Molecular and Cellular Biology from The University of Arizona, earning both degrees magna cum laude.
END
About Versant Capital Management, Inc.
Versant Capital Management, Inc. provides customized wealth management services for high net worth clients, including individuals, families and their related entities, trusts, corporate pension and profit sharing plans, closely held businesses, not-for-profit organizations, and other tax-exempt entities, with a focus on multi-generational and next-generation education. For more information or to view the firm's disclosures, go to versantcm.com.[/vc_column_text][/vc_column][/vc_row]