Prepared by Brandon Yee and Tom Connelly

Commentary: International Developed Markets Record Strong Gain
For the month of September, all broad developed market indices posted positive returns. The Pacific ex Japan region recorded the highest return, while the United States had the lowest return. International developed markets outperformed the United States' market by 1.15 percent.
Commentary: Emerging Markets Continue Strong Run
Emerging markets as a whole recorded positive returns, but lagged developed markets. Russia and China posted the strongest returns, 3.85 percent and 2.53 percent, respectively. Korea had a modest gain of 1.81 percent, continuing its strong one-year run. Mexico lagged the other markets with a 3.33 percent decline.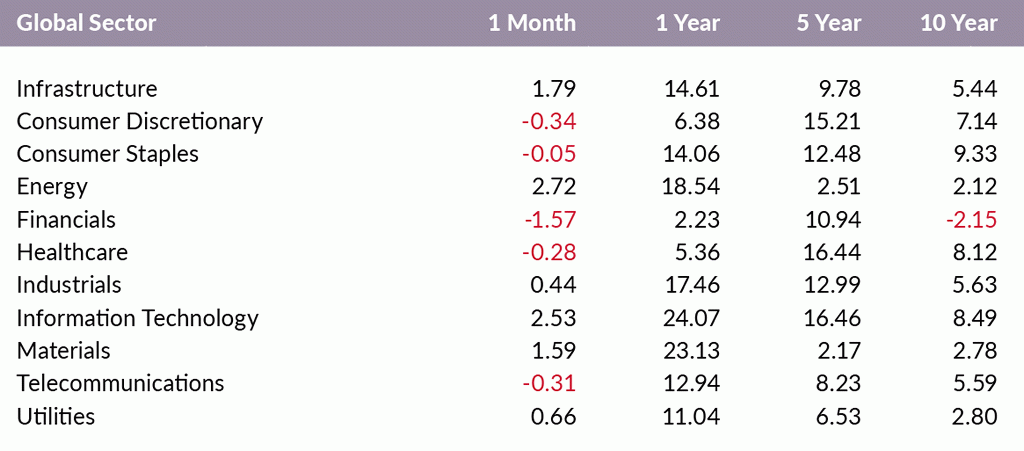 Commentary: Financials Lag Other Global Sectors
Energy, information technology, and infrastructure posted the strongest global sector returns of 2.72 percent, 2.53 percent, and 1.79 percent, respectively. Financials lagged during the month of September, as the troubles of some banks have come to the forefront in the news.

Commentary: U.S. Value Lags in September
For the month of September, domestic growth indices outperformed value indices across all market capitalization ranges. However, growth still lags value over the past year. Small cap value has performed considerably better than small cap growth in the trailing one year period with a spread of approximately 7 percent.

Commentary: Momentum Posts a Strong September Return
In the international developed markets, growth indices outperformed value indices. Emerging market small cap and mid cap stocks continued its strong run over the past year. Momentum returned 2.75 percent for the month.

Commentary: Money Market Yields Remain Low
Money market funds continue to have very low yields, performing in line with the 3-month T-Bill Index. The yields failed to keep pace with changes in the Consumer Price Index.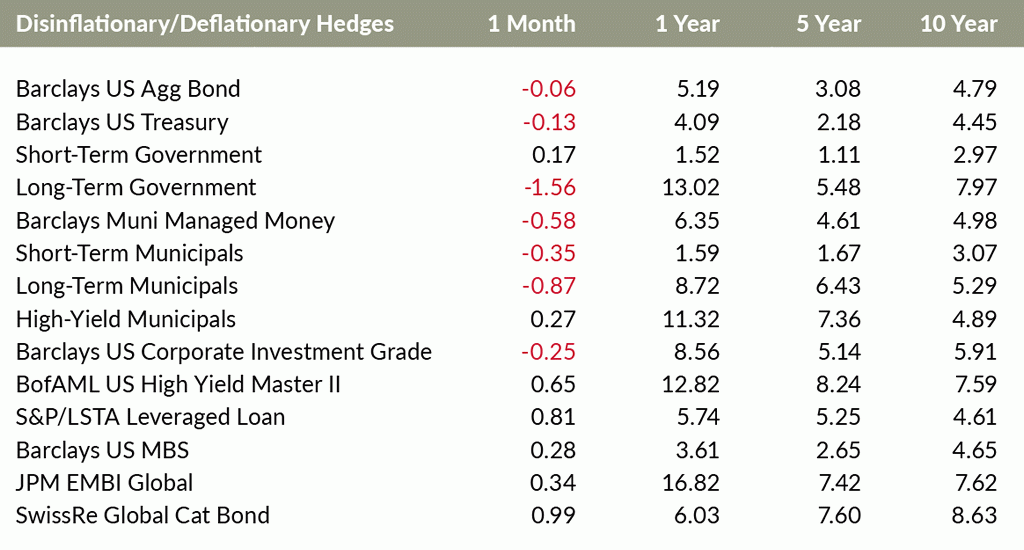 Commentary: High Quality and Long Duration Fixed Income Pull Back Slightly
The returns of deflationary hedges were mixed for the month. Quality and duration gave ground, while the more credit sensitive asset classes posted positive returns. Catastrophe bonds and leveraged loans had the highest returns of 0.99 percent and 0.81 percent, respectively. High yield posted moderate gains. The Barclays US Agg was flat.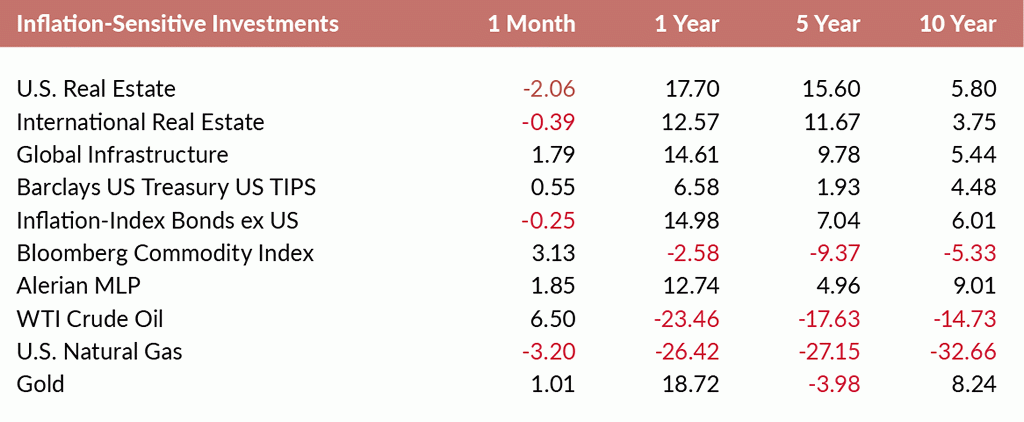 Commentary: Commodities Rise in September
Commodities posted a strong return, with the Bloomberg Commodity Index appreciating by 3.13 percent. Crude oil had a very strong return, but is still down markedly over the past year. Real estate gave back some of its gains, dropping 2.06 percent in the U.S. and 0.39 percent in international markets.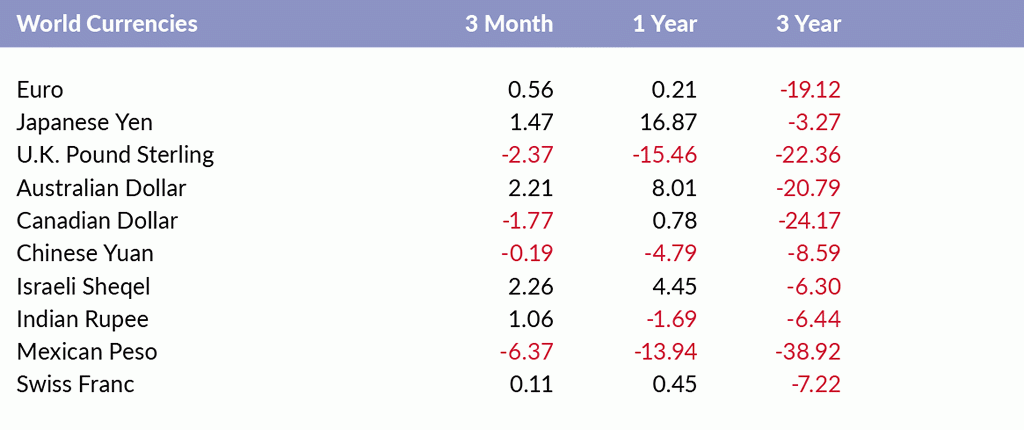 Commentary: The Pound Continues to Fall
The British Pound, Mexican Peso, and Canadian Dollar depreciated the most versus the USD over the past three months. The Yen and Australian Dollar have appreciated the most over the past year.