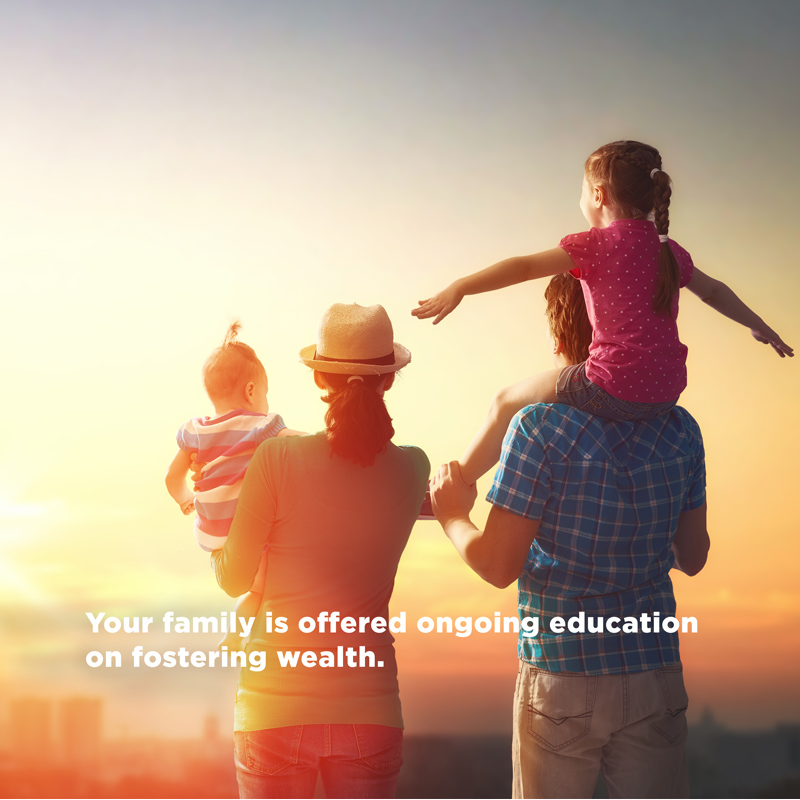 Financial education can be provided for your children and the young adults in your family to help them understand the wealth management process and view it as meaningful and beneficial to their future. This education is custom-tailored to accommodate various ages, maturity levels, interests, and lifestyles.

Preparing your heirs for future roles by explaining what wealth means to you, how the wealth was created, and what visions you have for the stewardship of your legacy is part of our service to your family.
Please Note: Limitations. The scope of services to be provided depends upon the terms of the engagement, and the specific requests and needs of the client. Versant does not serve as an attorney, accountant, or insurance agent.  Versant Capital Management, Inc. does not prepare legal documents or tax returns, nor does it sell insurance products.